After some expert advice on how to kick-start your vaping journey and get rid of that dirty smoking habit? The vaping experts at VapeFuse Australia have compiled this list of Australia's Top 7 Dry Herb Vapes so you can check out what your fellow Aussies are using to bake their herbs.
Aussies are pretty new to vaping, but in the four years that we've been supplying the Australian vape market, we've gained awesome insight into the needs and wants of Aussie vapers.

Australia's Top 7 Dry Herb Vapes
Now, you'd have to be living under a rock to not have heard about vaping nicotine and eCigarettes, but herb vaping is still a relatively foreign concept to most Australians.
We think its high time people start valuing their health and make the switch to vaping their herbs as it's ultimately going to improve the experience and change the way they look at consuming herbs.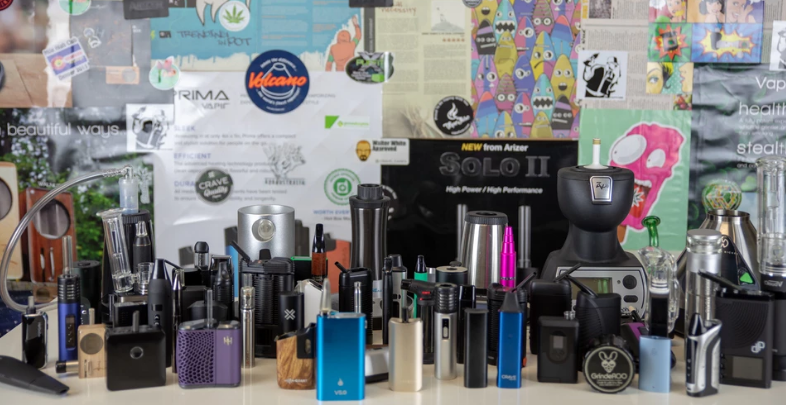 Since switching to vaping my herb consumption has gone way down, and I feel like I'm a lot more in control. Also, the flavour and experience are a lot more enjoyable than the traditional 'space out' you get as a result of combustion.
For this article, I've gone through four years of purchase data to break down Australia's Top 7 Dry Herb Vapes. Read on and see if you can find your perfect vaping match!

7. X Max V2 Pro Portable Vape
This entry-level portable vape has been killing it lately on the Aussie market. We think this has to do with the X Max V2 Pro's competitive price tag and modular nature, plus it's durable as all hell!
If you're the outdoorsy type and are looking for a portable vape that's going to be suitable to accompany you on your adventures, the X Max V2 Pro is about as sturdy and portable as it gets, looking more like a heavy-duty flashlight than a vaporizer.
The V2 Pro is big on battery life and vapor production, so you're certainly getting good bang for your buck with this portable vaporizer.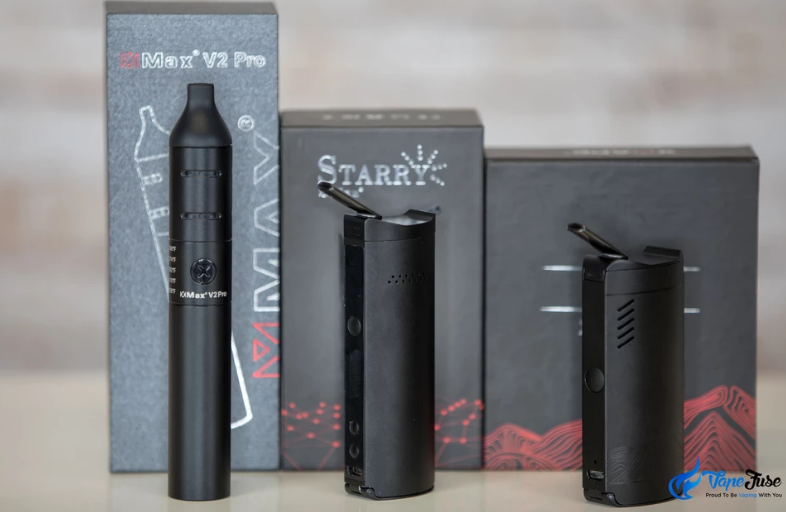 Part of the prestigious X Max line of portables, the X Max V2 Pro has a very similar vapor style to the X Max Starry (pictured above, centre) owing to the ceramic baking chamber.
The vapor produced is dense and flavorsome, and the airflow is fantastic, meaning you can take large draws of vapor without being impeded.
Like the rest of the X Max line of portables, the X Max V2 Pro features a removable battery, meaning you can stock up on additional batteries and take your session out bush for days at a time without charging.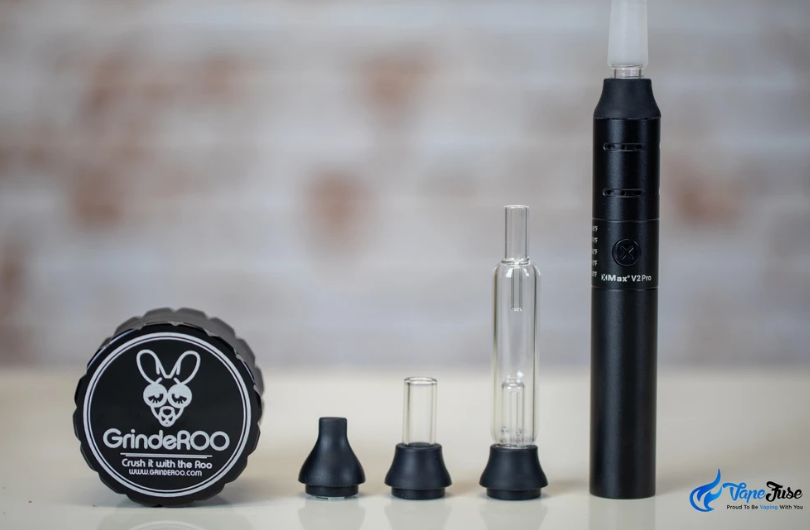 The X Max V2 Pro's extremely modular nature is definitely one of the reasons it was named as one of Australia's Top 7 Dry Herb Vapes.
Now, while the standard kit only includes the regular rubber mouthpiece, at VapeFuse Australia we stock all of the X Max V2 Pro's modular attachments, including the 14mm water pipe adapter, straight glass mouthpiece, and the glass aqua-bubbler.
Aside from improving the vape's functionality, these attachments also help to improve the flavour and quality of the vapor.
This is the perfect device for the Aussie battler that enjoys a good vape while they're out fishing or hiking, it's got little weight to it and won't come apart in your pack.
If you're in the market for an awesome low-cost portable with a durable nature, the X Max V2 Pro is the vape you've been waiting for.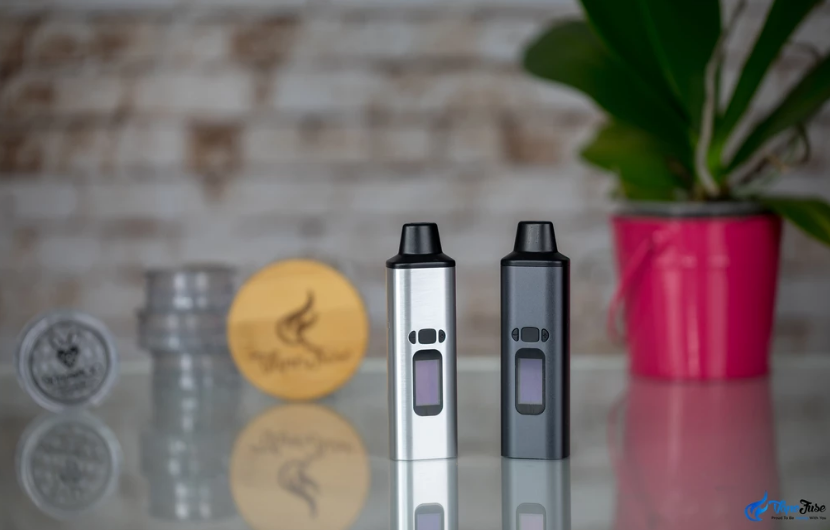 6. Ald Amaze WOW Portable Vape
Our second all-time best-selling portable (you'll hear about the winner later), the Ald Amaze WOW, has been blowing clouds and warming hearts for years.
An early favourite of mine upon starting work at VapeFuse Australia, the WOW is a compact powerhouse that's built like a Nokia mobile, only stronger!
This vape blows huge clouds of tasty herb vapor, and is far more advanced than the price tag would lead you to believe.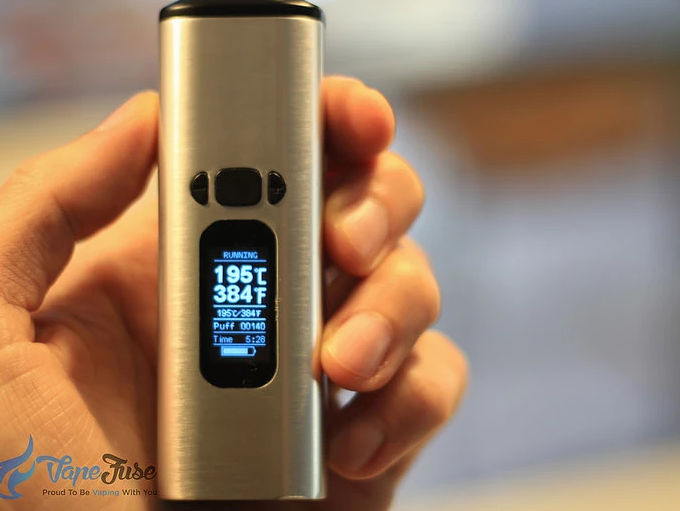 One of the Ald Amaze WOW's coolest features is its next-level OLED display. It's constantly keeping you updated with any vaping fact you could possibly need to know.
This is the first portable vaporizer I've come across to display both set and actual temp in Celsius and Fahrenheit, session time, puff counter, and battery life simultaneously. Genius.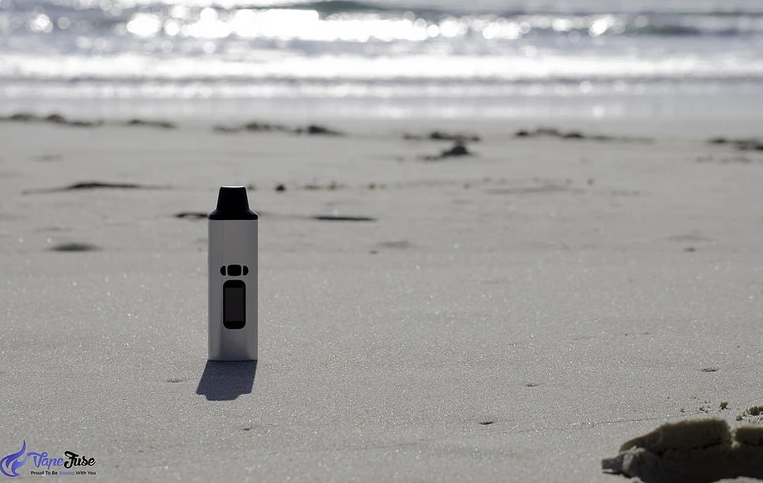 Like the X Max V2 Pro, the Ald Amaze WOW is as rugged and outdoorsy as they come, making it the perfect device for the Aussie naturist out there.
The feedback we get from most of our Aussie customers is that they're in love with their Ald Amaze WOW for two major reasons: the size of the clouds generated, and the simple user interface.
Ald Amaze's pilot portable easily slides into Australia's Top 7 Dry Herb Vapes buying guide as it continues to dominate the Aussie market even after a number of years.
Are you looking for an awesome entry-level portable vaporizer that blows mad clouds? The Ald Amaze WOW will impress even the most seasoned vapers.

5. Crave Cloud Portable Vape
It wouldn't be a true Australia's Top 7 Dry Herb Vapes buying guide without including a local hero, this time it's the Crave Cloud Portable Vape from Crave Vaporizers down in Melbourne.
The Crave Cloud was unveiled at Melbourne's 2017 Hemp Health & Innovation Expo and has been out there breaking hearts ever since.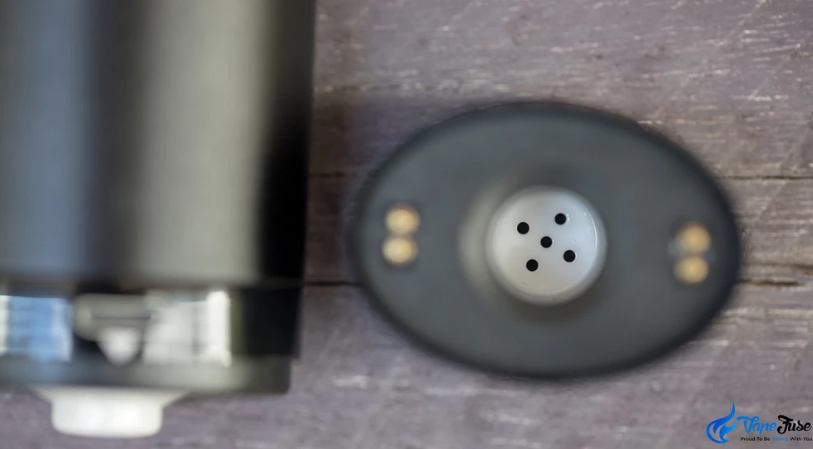 Featuring a bottom-loading ceramic baking chamber, this little portable is surprisingly economical, giving you an eight to ten-minute session off a mere 0.2 grams of ground herb.
For the health-conscious Aussie vaper out there, the Crave Cloud's vapor path consists of the ceramic chamber and a retractable glass straw, meaning that no metals or anything like that come into contact with the vapor.
This isn't necessarily harmful, stainless steel especially is super common in vapes, however, there are some people who enjoy the pure taste that glass brings out.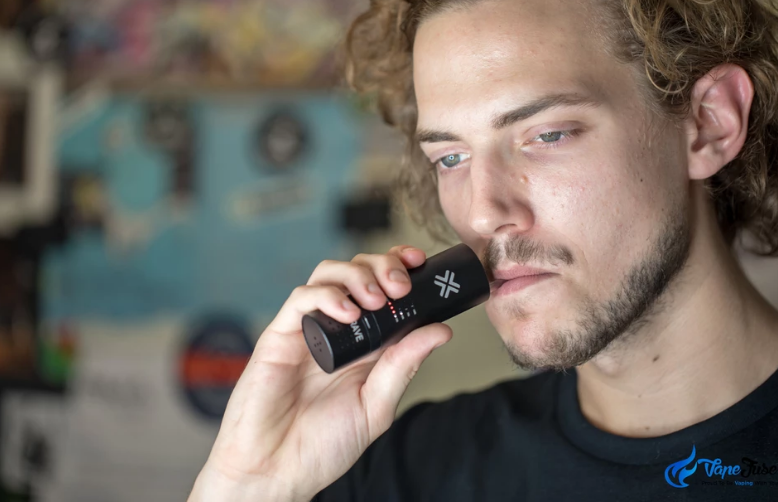 In terms of both flavour and density, the Crave Cloud Portable Vape performs admirably. Airflow is perfect thanks to the long glass straw, and the chamber is far enough from your mouth that the vapor delivered is relatively cool.
It offers super sweet clouds of flavorsome vapor and has great battery life, giving you up to six sessions off a single charge.
In a relatively short time, the Crave Cloud has emerged as a top domestic competitor and stands strong as one of Australia's Top 7 Dry Herb Vapes.
Support your local Aussie vape designers by scooping up a Crave Cloud Portable Vape from VapeFuse Australia and get your vape game on point today!

4. Arizer Extreme Q Desktop Vaporizer – RRP$249.99
Our all-time bestselling vaporizer in Australia is the OG powerhouse – the Arizer Extreme Q Desktop Vaporizer.
The Extreme Q is roughly half the size of the world-renowned Volcano Digit Desktop Vaporizer, but the output is basically identical, making this a go-to for penny-pinchers who don't want to skimp on quality.
Arizer Tech is really well known for using glass parts with their portable and desktop vapes. These glass elements are hand-blown in Canada and allow for the purest tasting vapor you're likely to come across.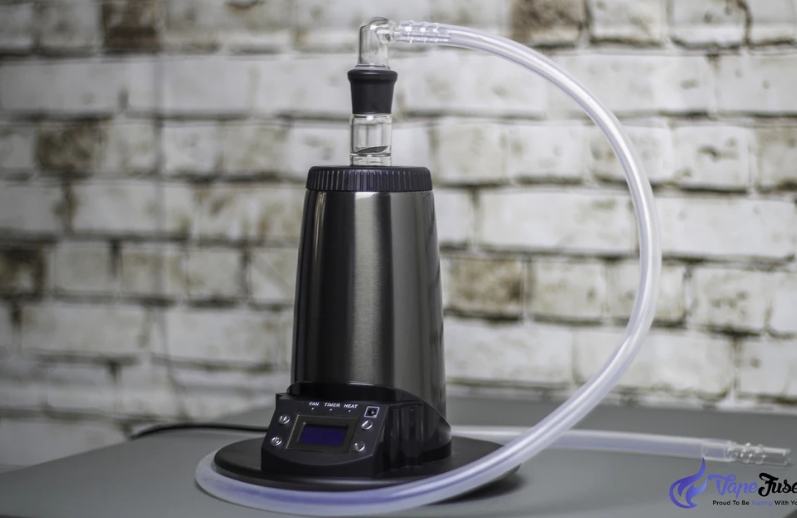 If you've ever used a shisha or hookah you'll be pretty familiar with the Arizer Extreme Q's whip-style of vaping.
The 3'ft Silicon Vaping Whip with glass mouthpiece and frosted glass joint slides directly into the All-Glass Cyclone Bowl on top of the vape and can be used with or without the assisted draw function.
Oh right, did I forget to mention this thing had a fan in it? For the Aussie battler looking to put their feet up with a hot one and a cold one at the end of the day, a quick press of the button has the Q blowing vapor in seconds!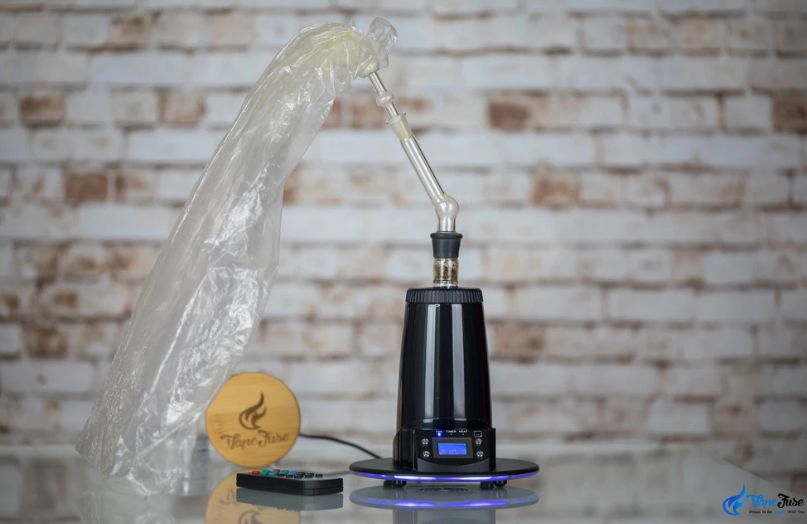 The assisted draw function is cool, but the balloon function will be a lot more appealing to most of your Aussie herb vaping enthusiasts.
To be honest, this vape could easily sit atop the throne of Australia's Top 7 Dry Herb Vapes, but we think the next few devices are a little more positioned towards the Aussie market.
Not to take anything away from the Arizer Extreme Q though – this thing kills it on every front and even has a remote control to improve the usability whilst using the whip. How cool is that?
Whether you're in the market for a balloon-style desktop vaporizer or a whip vape, the Arizer Extreme Q dominates in both categories.
The ultra-pure vapor path generates vapor of immaculately pure quality, and the inbuilt fan and remote control mean that you can enjoy your blend while barely lifting a finger.
Check out the Arizer Extreme Q in the VapeFuse Australia online store and harness the power of pure desktop vaping genius today!

3. DynaVap M 2020 Edition Portable Vape – RRP$89
Another great vape for the Aussie outdoor enthusiast is the DynaVap M Portable Vape. This device is the second in the illustrious "M" line and includes a number of usability upgrades.
If you're accustomed to kicking back for a 15-minute session without taking a breath of fresh air, the DynaVap may not be the droid you're looking for. However, it is extremely useful if you're looking to microdose your herb!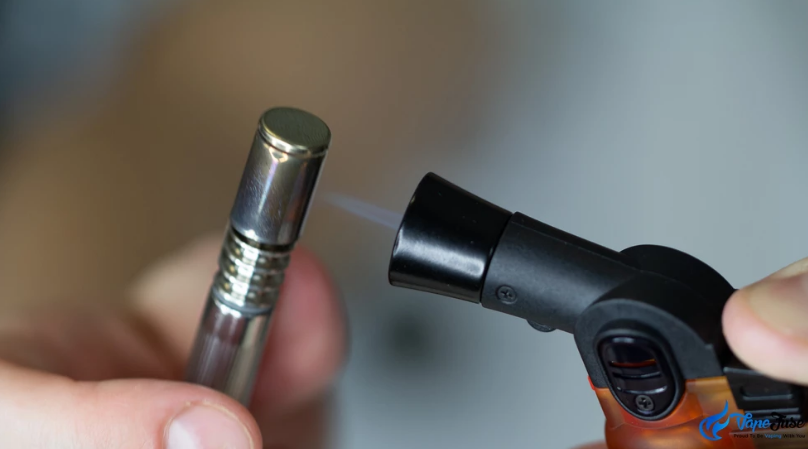 When I mentioned that this was a vape for the outdoorsy type, you can literally sit outdoors vaping for weeks at a time without ever needing power or a charger.
The DynaVap line of portables are manual vaporizers that don't require an electricity source or internal battery to heat up the herb chamber.
This is done via an induction heater or butane torch, which works in unison with the device's internal thermostat to notify when you're at the right temperature.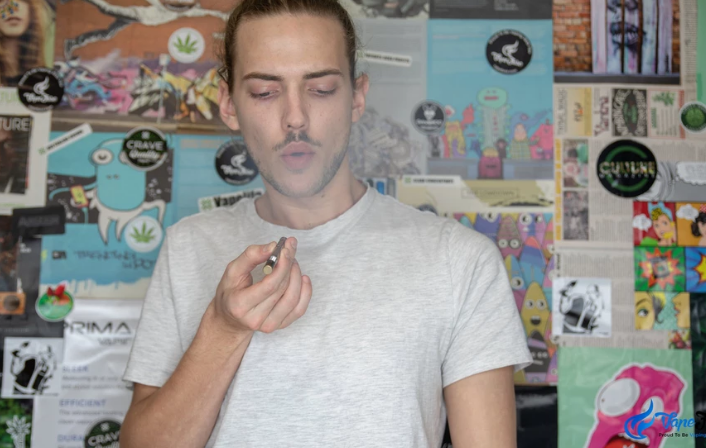 When the DynaVap's chamber has hit the sweet spot, it will click once or twice to let you know that it's ready to be hit. Pretty ingenious, huh?
The DynaVap M definitely appeals a lot more to the older crowd than to a younger audience. This is largely owing to the microdose nature of the vape, as well as the peculiar appearance.
To be honest, the DynaVap performs as well as any of the ultra-premium $250+ vaporizers I've come across. The flavor is phenomenal, the vapor generated is super dense, and you never have to charge the thing!
If you're looking for a discreet portable vape that is big on flavor and small on running out of bloody battery, the DynaVap is going to be your new best friend.
We reckon this is easily one Australia's Top 7 Dry Herb Vapes, probably even one of the best vapes around! This DynaVap line of portables is really something else.
Scoop up the DynaVap M 2020 Edition from the Aussie vaping experts at VapeFuse Australia and harness the power of 'off the grid' vaping today.

2. FocusVape Pro Portable Vaporizer
Our all-time best-selling portable vape is the ultra-premium FocusVape Pro Portable Vape from US-based iFocus Technology.
The FocusVape Pro is the second generation in the illustrious FocusVape USA line. Its predecessor, the FocusVape, was roughly the same vape it just lacked the digital display that the newer models are known for.
If you're big on flavour and performance, the FocusVape Pro is gonna blow you away! Equipped with a pyrex mouthpiece and ceramic baking chamber, the FocusVape Pro is optimized for taste.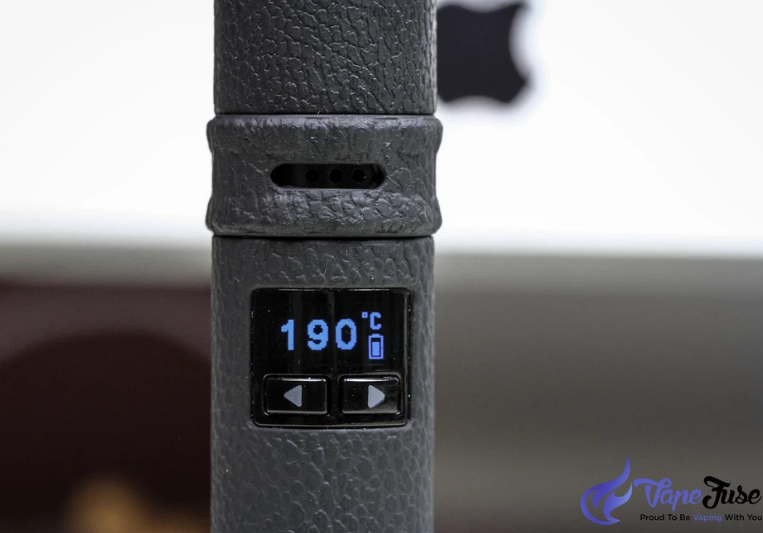 The FocusVape Pro Portable Vape has a number of unique features that are designed to help with usability and ultimately allow you to find your optimum vaping experience.
With airflow being regulated by a twist of the ring above the OLED display you can experience with getting denser clouds and stronger hits.
If you're accustomed to big rips, the FocusVape Pro is going to get you where you need to be and then some!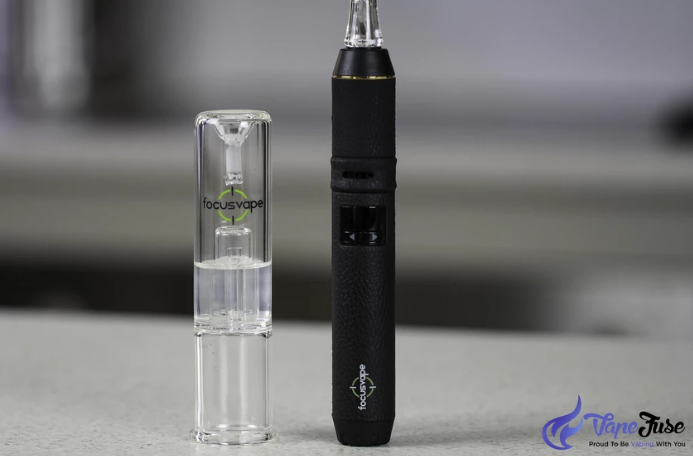 Big rips of vapor sound like something you might be interested in? How about a glass aqua bubbler fresh out of the box. We know how much Aussies love using a water pipe, so here's one for your vape!
Using the glass aqua bubbler helps to filter and cool down the vapor, giving you the cleanest session of your life.
The FocusVape Pro is an Aussie favourite, pushing it right to the top of Australia's Top 7 Dry Herb Vapes buying guide.
Whether you're using it with or without the included glass aqua bubbler, the FocusVape is quality. I find that by slightly under-packing the chamber you can get a more even vaping experience as it is quite deep, so this is even a good device for microdosing your cannabis.
Think the FocusVape Pro sounds like something you'd be interested in? Check it our here in the VapeFuse Australia online store and harness the power of aqua-filtered vaping today!

1.Hydrology9 Portable Vape by Cloudious9
My favourite portable vaporizer is without a doubt the Hydrology9 Portable Vaporizer from US company Cloudious9. This vape is quickly becoming an Aussie classic, most notably for its resemblance to an OG water pipe.
Cloudious9's pilot product is aptly named; the clouds produced are as big as you'd get from a water pipe, only without the harshness and stale lingering aroma.
Speaking of premium flavour and performance, the Hydrology9 even took out 'best tasting vapor' on our Best Vapes 2018 Buying Guide!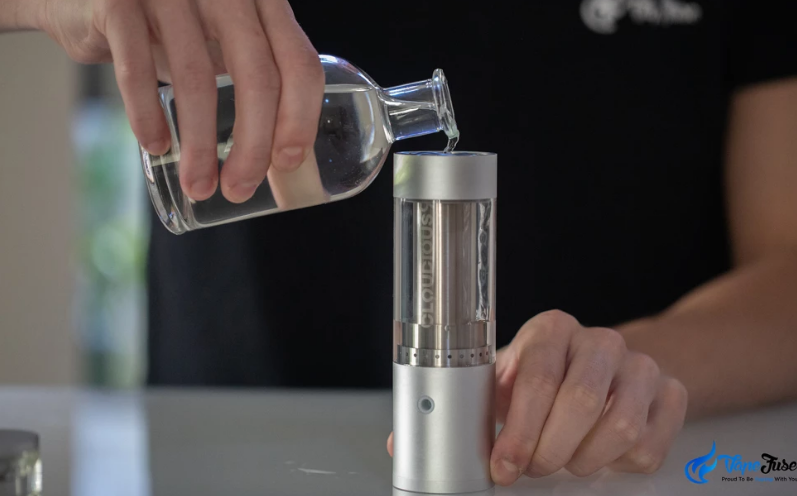 The Hydrology9 combines everything Aussie vapers value into one unique device. It's heavy and mechanical, uses aqua-filtration to cool down the vapor, and gives you bigger clouds.
To get started with the Hydrology9 Portable Vape, simply unscrew the borosilicate glass mouthpiece and fill it up with water or Piece Water Solution which we recommend if you hate cleaning your piece.
No connoisseur vaper's collection is complete without this vaping phenomenon, the Hydrology9 reigns supreme atop the ladder of Australia's Top 7 Dry Herb Vapes.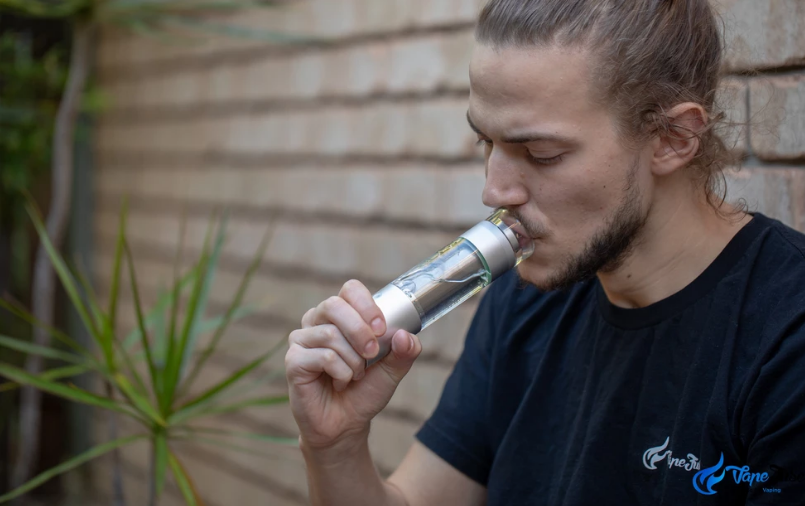 Drawing vaper from the Hydrology9 is a very pleasant experience. It has great airflow, and the precision temperature modes allow you to get the most out of your herbs.
In another little feat of vaping innovation, Cloudious9 even included a rotating titanium pin into the bottom of the chamber so that you can turn the herbs mid-sesh!
As I said, this thing rips. You will never experience a more pleasant vaping experience than with the Hydrology9 Portable Vape. For an Aussie battler that does the hard yards, coming home to this baby is as rewarding as it gets.
If you are looking to get the most out of your herbs an try your luck with the overall winner of Australia's Top 7 Dry Herb Vapes buying guide, check out the Hydrology9 Portable Vape here!
There's no denying the fact that the vape market in Australia is constantly growing. As vaping becomes more normal, we all will, in turn, reap the benefits of a smoke-free society.
Have you got a favourite vape that you think qualifies as one of Australia's Top 7 Dry Herb Vapes? Why not drop us a comment below and start the conversation here!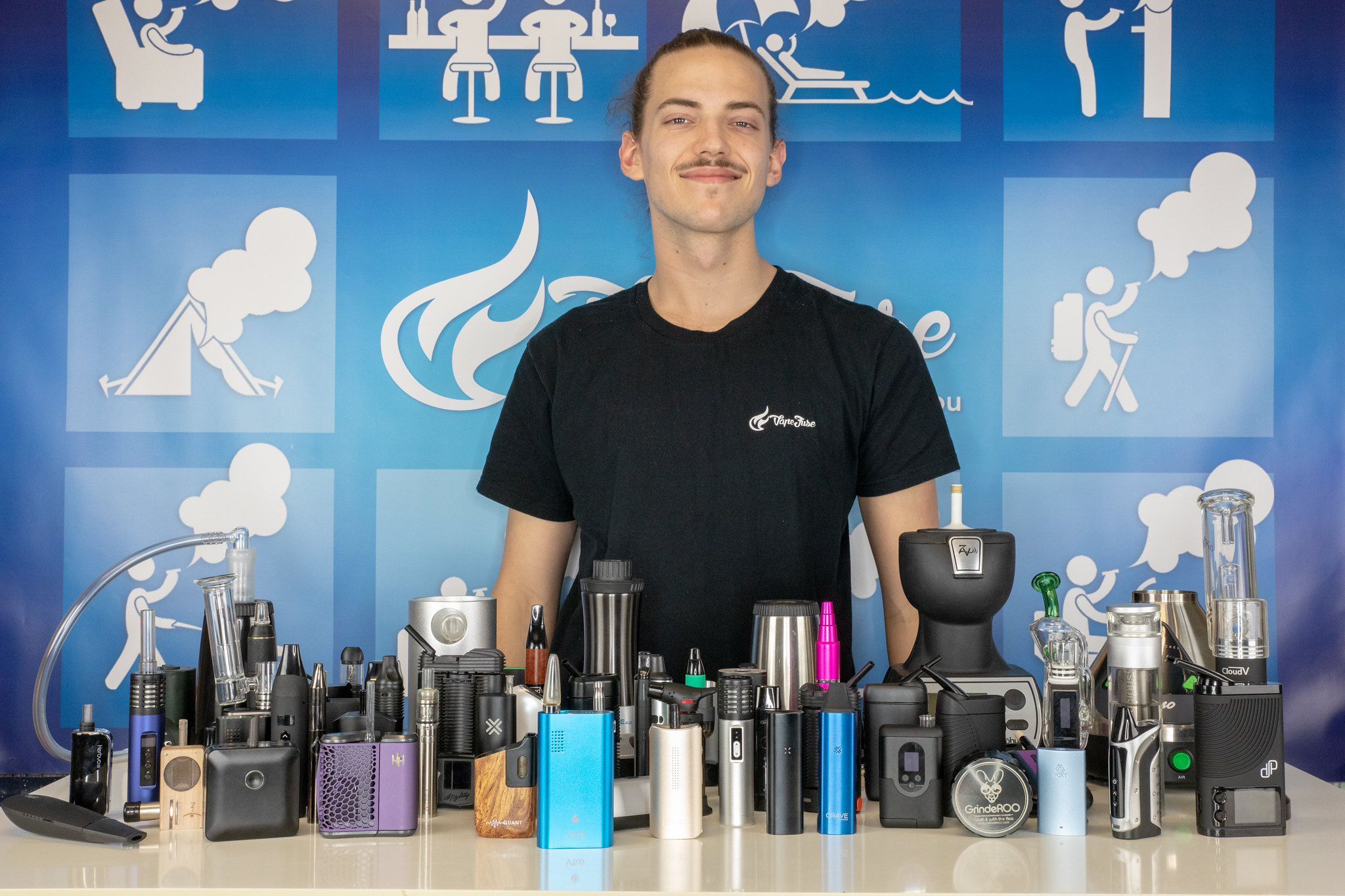 Check out all the vapes on this list and the rest of our huge line of portable and desktop vapes here!