Hydrology9
7.9

/10
(Expert Score)
Premium aqua-filtered portable device by the US Company, Cloudious9.
It's inbuilt spill-proof aqua bubbler enhances both flavour and vapor.
Enjoy your Hydrology9 Portable Vaporizer and get one from VapeFuse today.
Description
The portable vaporizer market is about to be redefined forever. One of the best portable vapes to ever hit the market, the Hydrology9 Premium Vaporizer for dry herb, has just landed in the VapeFuse store!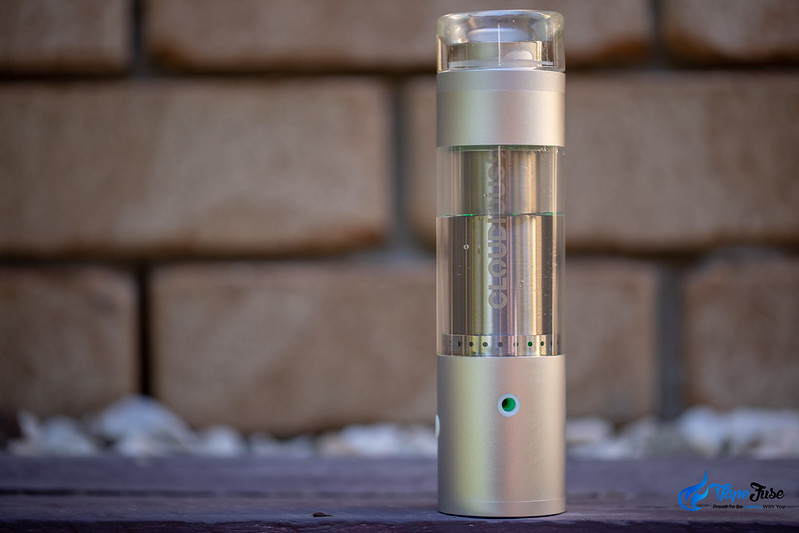 Featuring a totally innovative and never-before-seen aqua-filtration method of vaping and a super-clean porcelain baking oven, the Hydrology9 by US designers Cloudious9 is dressed to impress.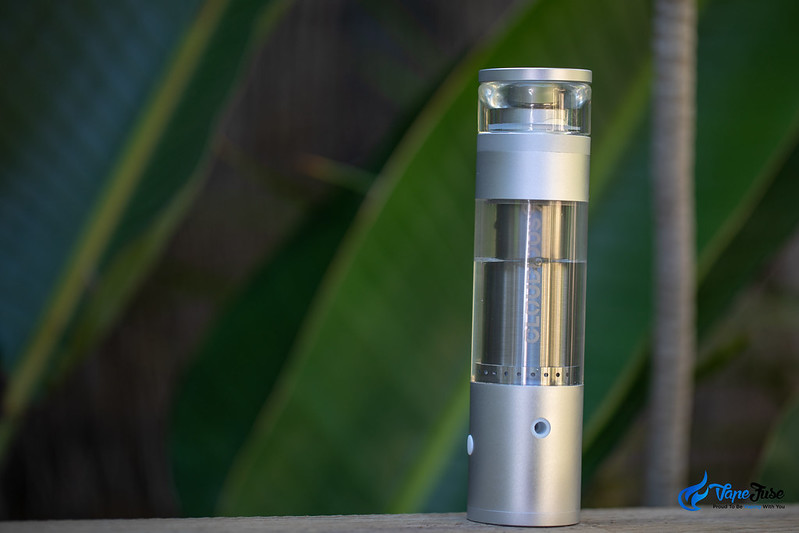 The vape has been on the market for a little while now, creating fans among vaping enthusiasts.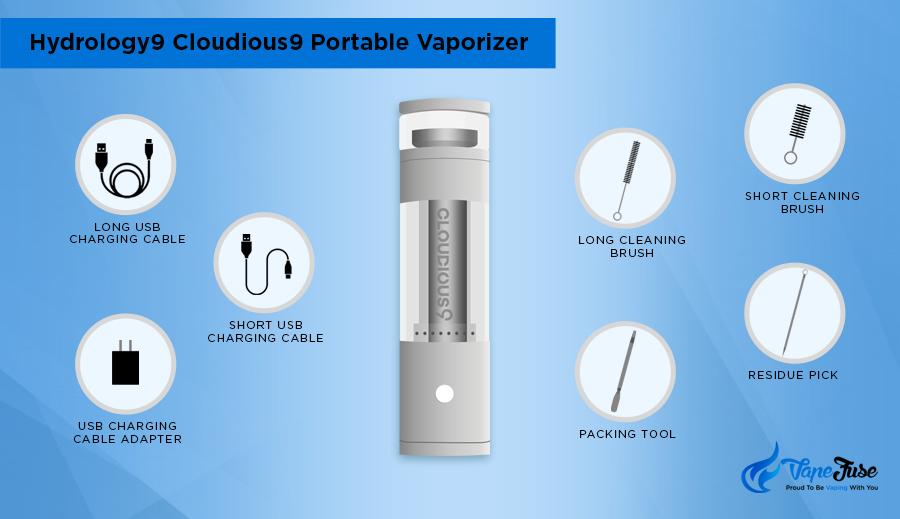 Power Supply
The vaporizer has an inbuilt lithium-ion battery.
Temperature Settings
5 preset temperature settings ( Blue, Yellow, Orange, Purple, and Red).
Heating Element/Chamber
Porcelain baking over accommodates up to 0.3g of herb.
Warranty
The Device comes with a 2-year warranty.
What's in the Kit
Check out our unboxing video of the Hydrology9 Portable Vaporizer:
If you're a vape lover that is crazy about big clouds and great flavor, this is the hot new portable you've been looking for!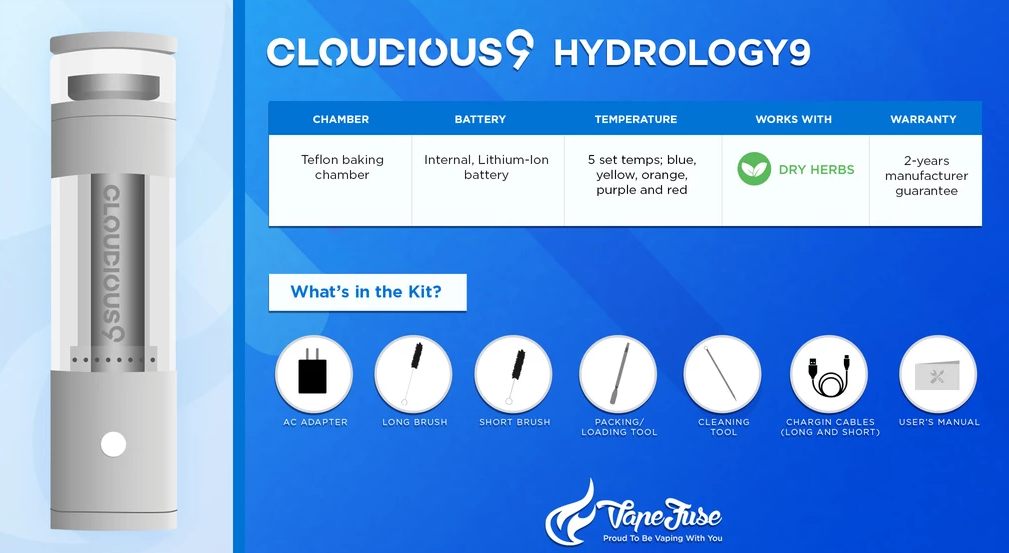 If you'd like to learn more, check out our detailed Hydrology9 review.
Herbal Vaporizer built in a bubbler
The Hydrology9 is a very well designed and made herbal vaporizer in a bubbler.
PROS
Great vapor quality
Very well designed and presented
Built in steering tool
CONS
Battery life isn't that long