Vivant Incendio Full Kit Portable Vaporizer
8.6

/10
(Expert Score)
Versatile and top quality eRig on the market today, your go to vape for dabbing
Temperature control function that is adjustable directly in E-nail mode
Comes with glass water filler in every package
Description
One of the most compact and versatile eRigs on the market right now, the Vivant Incendio, is our go-to vape for on the go dabbing. The Incendio functions both as a variable voltage wax pen or box mod, as well as a portable eRig!
To get dabbing in eRig mode you simply pull off the glass dab pen mouthpiece, place the glass aqua-bubbler on top of the atomizer, select your dabbing temp and you're ready to get your vape on.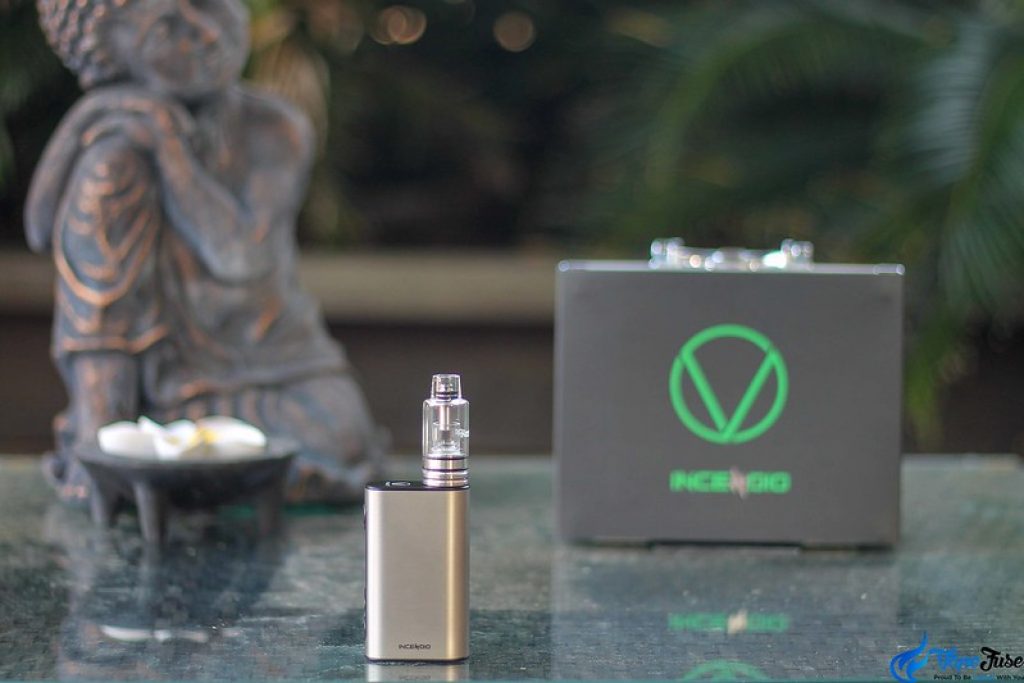 In terms of both flavor and density, the Vivant Incendio produces some phenomenal vapor. It comes equipped with two (2) quartz Firecore atomizers that are heated up to atomizing temps by an internal titanium heating coil.
These atomizers are a cup style, similar to a quartz banger on a dab rig, meaning that you can enjoy any and all concentrates, regardless of the viscosity.
With a variable temperature of 750°F (400°C) and 1000°F (540°C) you can experiment with a number of different dabbing styles.
If you're in the mood for some discreet on-the-go dabs, scoop up the Vivant Incendio and get your concentrate game on point today!
Included in the Vivant Incendio Kit
1 x 5000mAh Vivant Box Mod Battery
1 x Incendio Tank
1 x Glass Aqua Bubbler
1 x Spare Quartz Firecore Atomizer
1 x Mouthpiece Cleaning Brush
1 x Dab Tool/Carb Cap
3 x Tank O-Rings
3 x Mouthpiece O-Rings
1 x Dab Container
1 x Micro-USB Charging Cable User Manual
Good concentrate vaporizing kit
Great mod with all the accessories you need for concentrate vaporizing
PROS
Powerful 5000mAh battery
Glass dome and water bubbler options in the kit