Vivant Alternate Portable Vaporizer
8.1

/10
(Expert Score)
Affordable premium herbal vaporizer with amazing vapor quality
Removable battery, fast heating device without leaving charred mess in chambe, thanks to its aluminum heating element and stainless steel chamber screen.
Uses pure convection vaping that produces dense clouds and enhanced flavors.
Description
One of the hottest new portable vapes on the market right now, the Vivant Alternate, has just crash-landed in the VapeFuse online store! Modeled on the Storz & Bickel Crafty, and with a similar design to the XVape FOG and Flowermate Swift Pro, the Alternate combines discreteness and portability with an amazing vapor quality.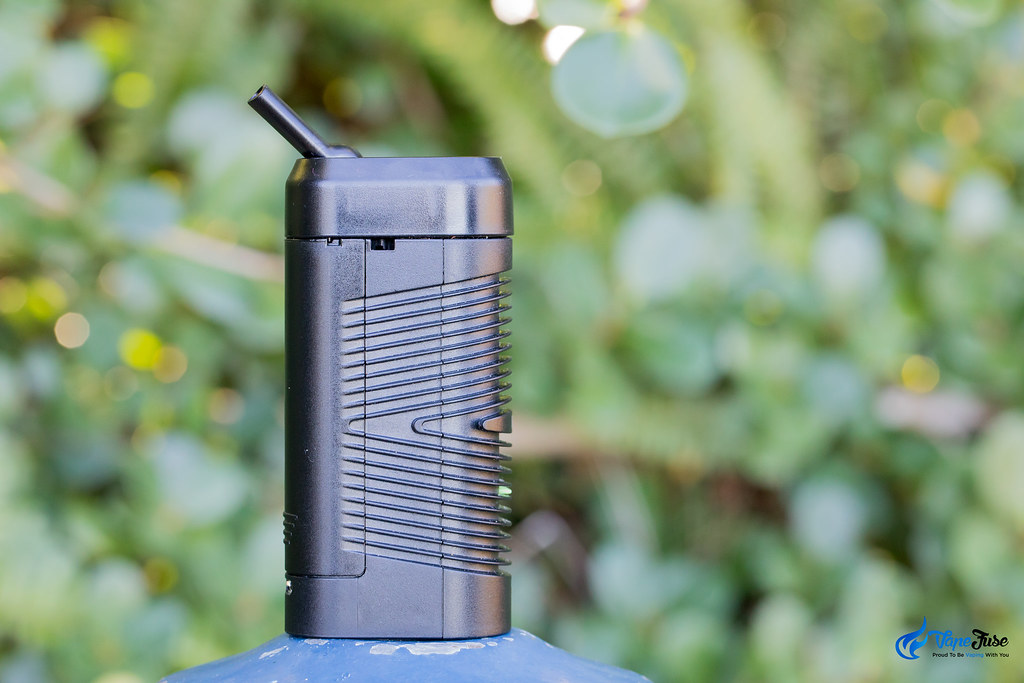 Here's an awesome user review video by Matt to get to know more about the Vivant Alternate Portable Device:
Featuring an embedded aluminum chamber and a stainless steel chamber screen, the Vivant Alternate utilizes a pristine form of convection vaping that heats your mix to the perfect temp for herb vaporization without leaving it charred and burnt.
Featuring full-spectrum digital temp control, a food-grade plastic mouthpiece, and an awesome accessory kit, the Vivant Alternate is the weapon of choice for vaping veterans and novices alike! The reasonable price tag, coupled with an amazingly pure vapor makes this the perfect device for the connoisseur portable vaper living on a budget.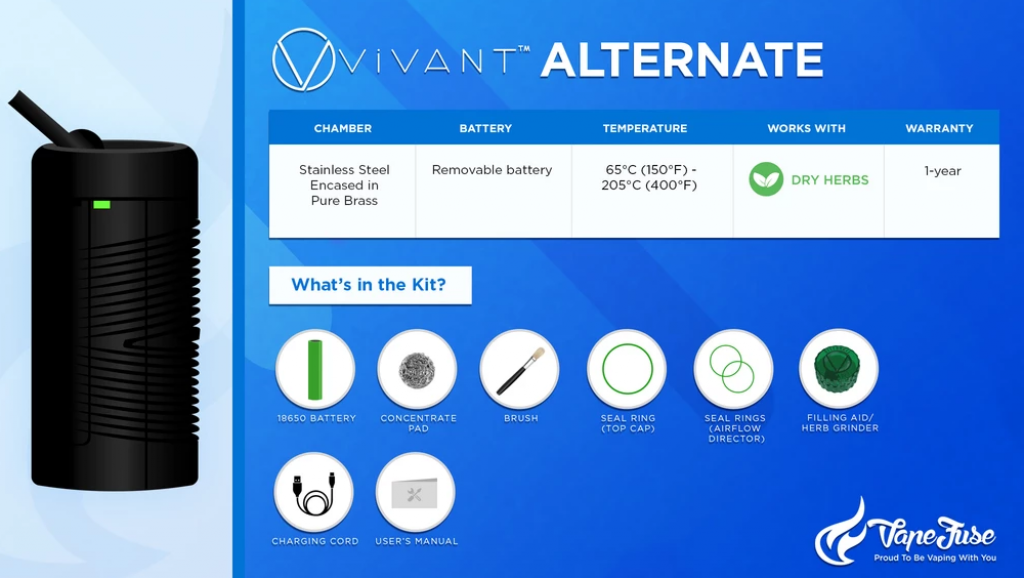 Check out our unboxing video below to know what's included in the Vivant Alternate Portable Vaporizer:
A Crafty style herbal vaporizer
Heavy resemblance to the Crafty throughout, but replaceable 18650 battery.
PROS
Well priced digital vaporizer
Does the job quite well
Digital display
CONS
Little plasticy taste initially
Battery hungry