Iolite Original Portable Vaporizer
8.3

/10
(Expert Score)
Unique and unusual type of vaporizer that uses butane gas, made in Ireland by Oglesby and Butler makers of the Wispr2.
Ultra convenient, easy to use and a great travel buddy.
Draw flavorful hits as you discover the Iolite Portable Vaporizer and power up your day
Description
The Iolite Original is a very easy to use butane powered portable vaporizer that is designed to be carried around with no heavy battery.
It has a very discreet appearance, resembles a handheld radio and is small enough to pack in a bag or carried in a large pocket.
Check out the user review video below as we introduce to you the Iolite Original Gas Powered Portable Vaporizer:
Thanks to its butane power, you can take this unit outdoors for extended periods and don't have to worry about power. You can simply refill the Iolite with gas when low and off you go.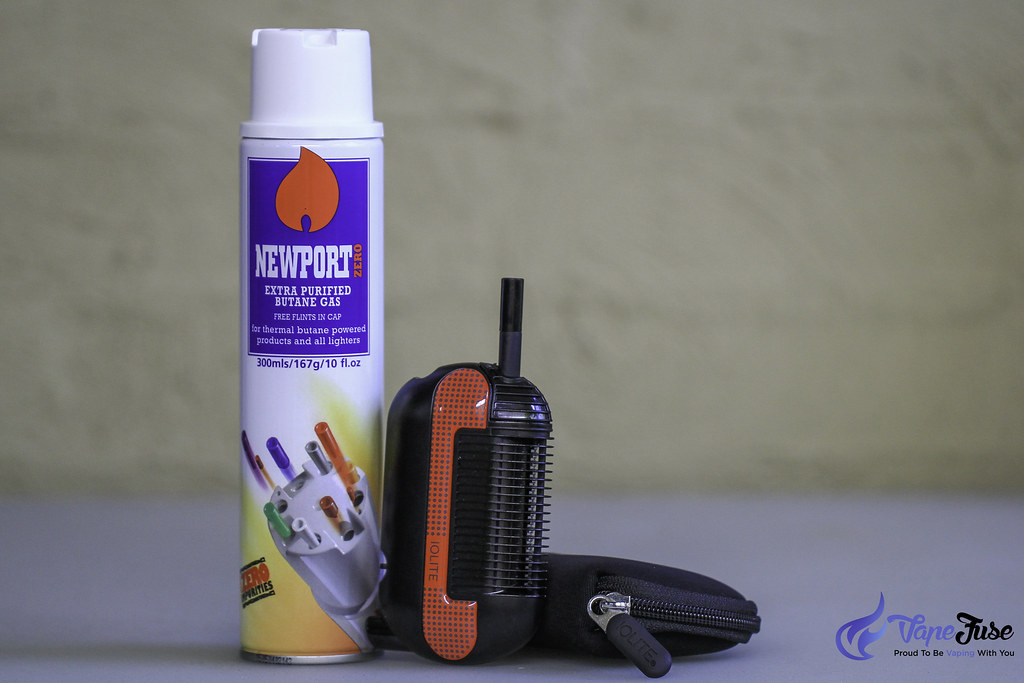 When filled with gas the internal butane tank last about 60 minutes before needing to be refilled again. You can carry refills on your travels to ensure you are not without vape power.
The Iolite's internal thermostat is advanced and regulates the temperature within. The optimum operating temperature of the unit is at around 190 Celsius that it reaches in 30 seconds.
Customers love this device because its vapor is "completely pure and odorless."
Made in Ireland by Oglesby & Butler to high manufacturing standards, it is also backed by a 2 year warranty to give you peace of mind.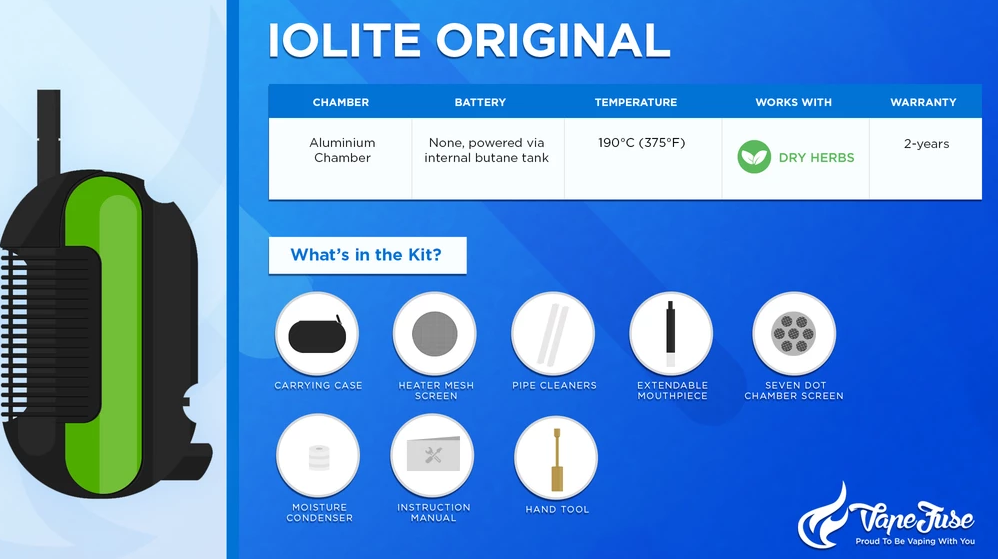 What's in the Kit
The Original butane herbal vaporizer
The Iolite Original has been cooking herbs for over a decade
PROS
Simple to use and discreet
No battery charging
Great tasting vapor
CONS
Little visible vapor
Makes a little hissing noise when operating