Dr. Dabber Boost Black Edition
8.4

/10
(Expert Score)
Portable eNail with 3 eNail included in the kit.
Dr. Dabber Boost Black Edition
Description
The Dr. Dabber Boost Black edition brings new highs to eRigs. Dr. Dabber has brought us the Switch vaporizer as well as the Aurora Wax Pen, and the Boost Black Edition is just as awesome as those.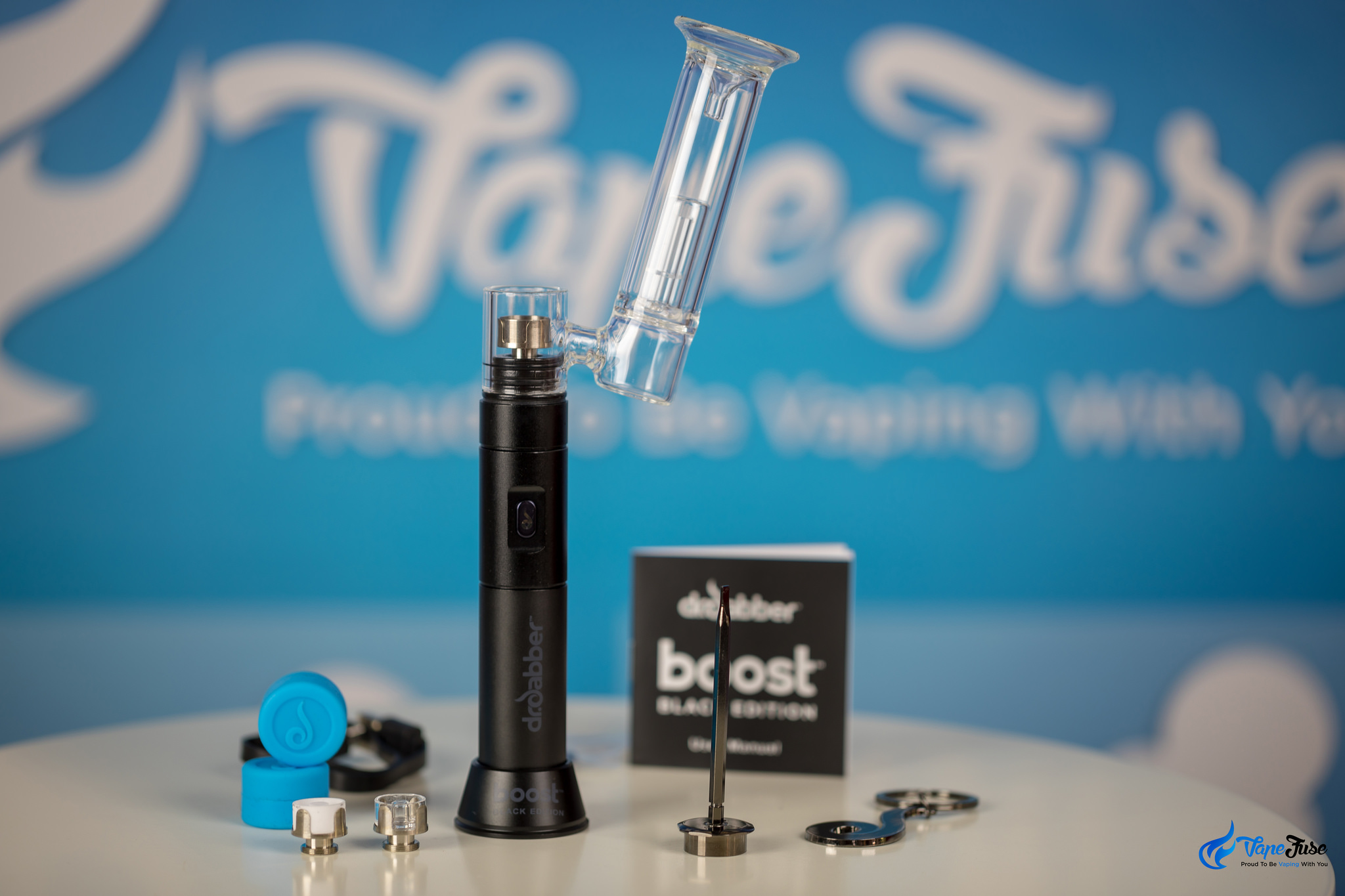 Before I mention any of the cool features of this vape, take a look at the cool wooden box that it comes in. How is that for packaging?
This innovative eNail is powered by a removable standard 18650 battery that allows you to enjoy about 30 dabs before it needs to go on the charger.
The kit includes 3 different eNails to please everyone. You get quartz, titanium and a white ceramic eNail right out of the box. How cool is that!
Like many other eRigs, the Boost comes with a glass bubbler attachment to cool down your vapor.
The glass piece works with a magnetic carb tool, that also acts as a dabbing tool.
We have compared the Boost Black Edition to the CloudV Electro Mini, you can check out what we found here.
Glass rig experience with an eNail
The Dr. Dabber Boost provides an outstanding concentrate vaping experience on the go.
PROS
Lightweight portable eRig
Quartz, Titanium and Ceramic eNails are all included
Slick dark wood box packaging
CONS
Water bubbler a little small